This is a magical time of year in Maine. June is around the corner, the leaves are bright green and blizzards are a distant memory. The vibrancy of nature seems to inspire a vibrancy of social events and gatherings. Calendars are packed with weekend adventures, summer holidays and porch parties. Next time you are packing your picnic basket, try out the recipe below! If you are feeling patient and adventurous, experiment with making your own puff pastry dough to use in the turnovers. Our recipe below is for "quick" puff pastry, but it still might take you a while. If you carefully follow the steps below, the end result is going to be fresh, flaky and delicious. If you don't have the time (or the desire to be a patient pastry chef), there are pre-made doughs available at your local market. Whichever method you choose, these turnovers are the perfect almost-summer treat to accompany brunch meetings, backyard tea parties, or even to bring in your pack as a fancy sailing snack!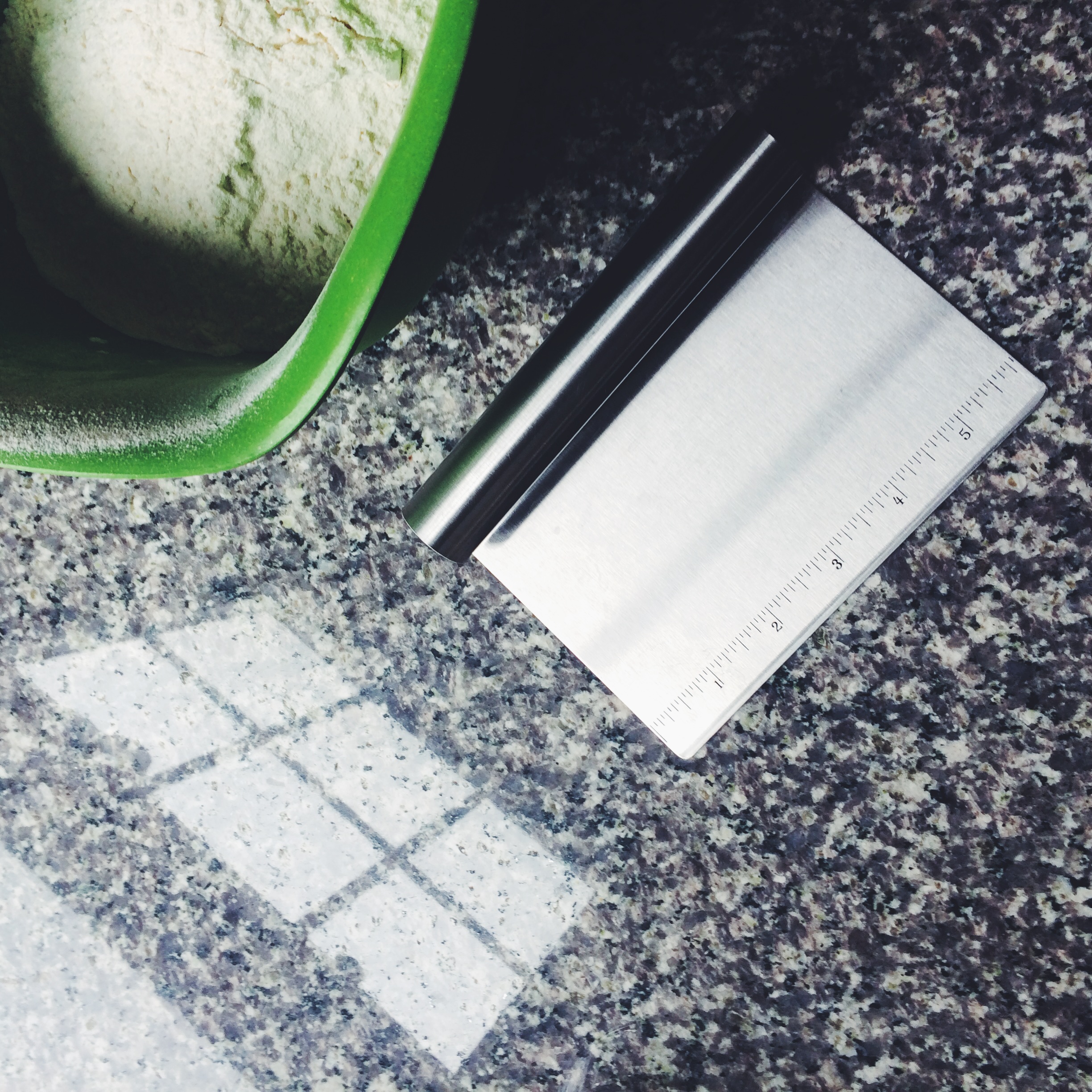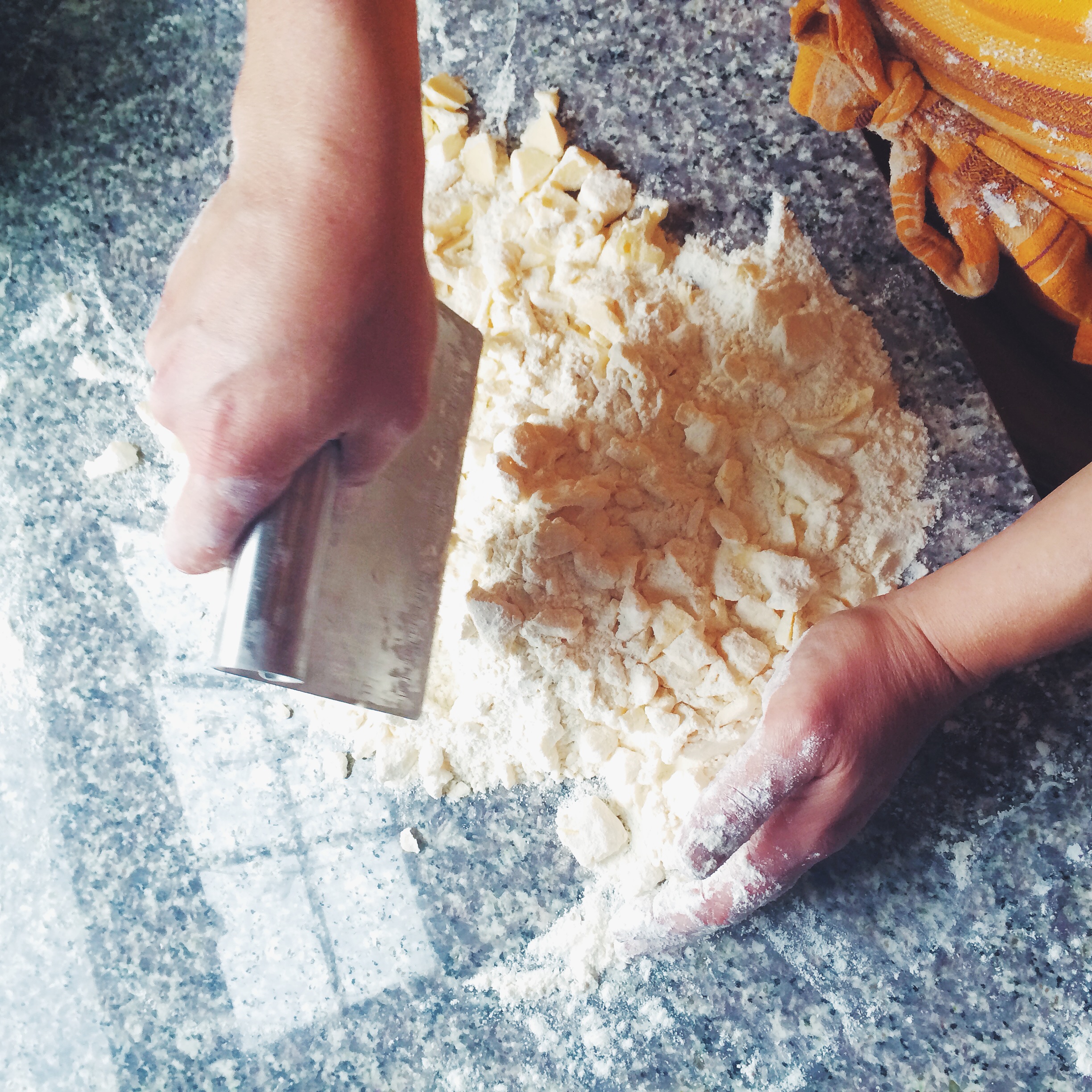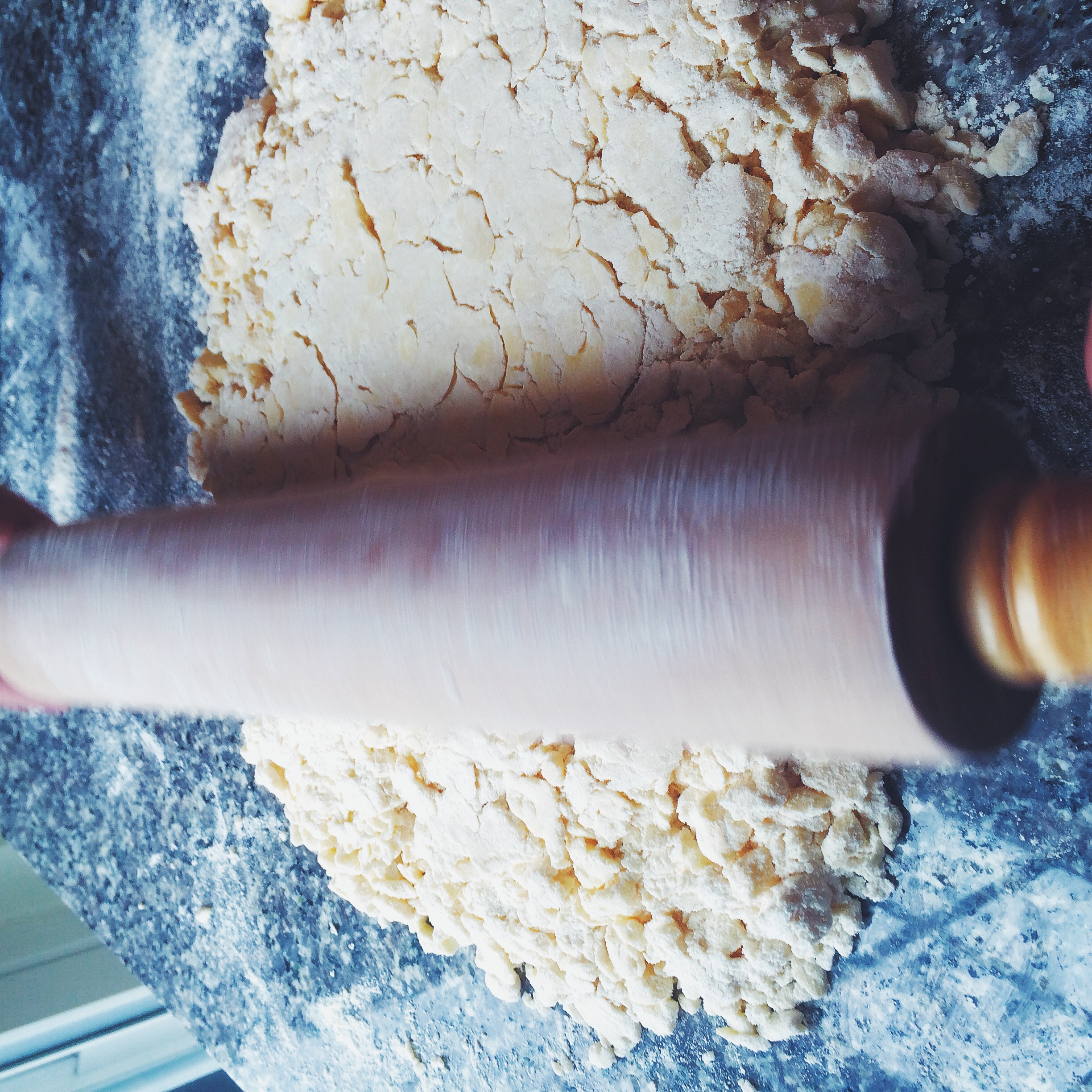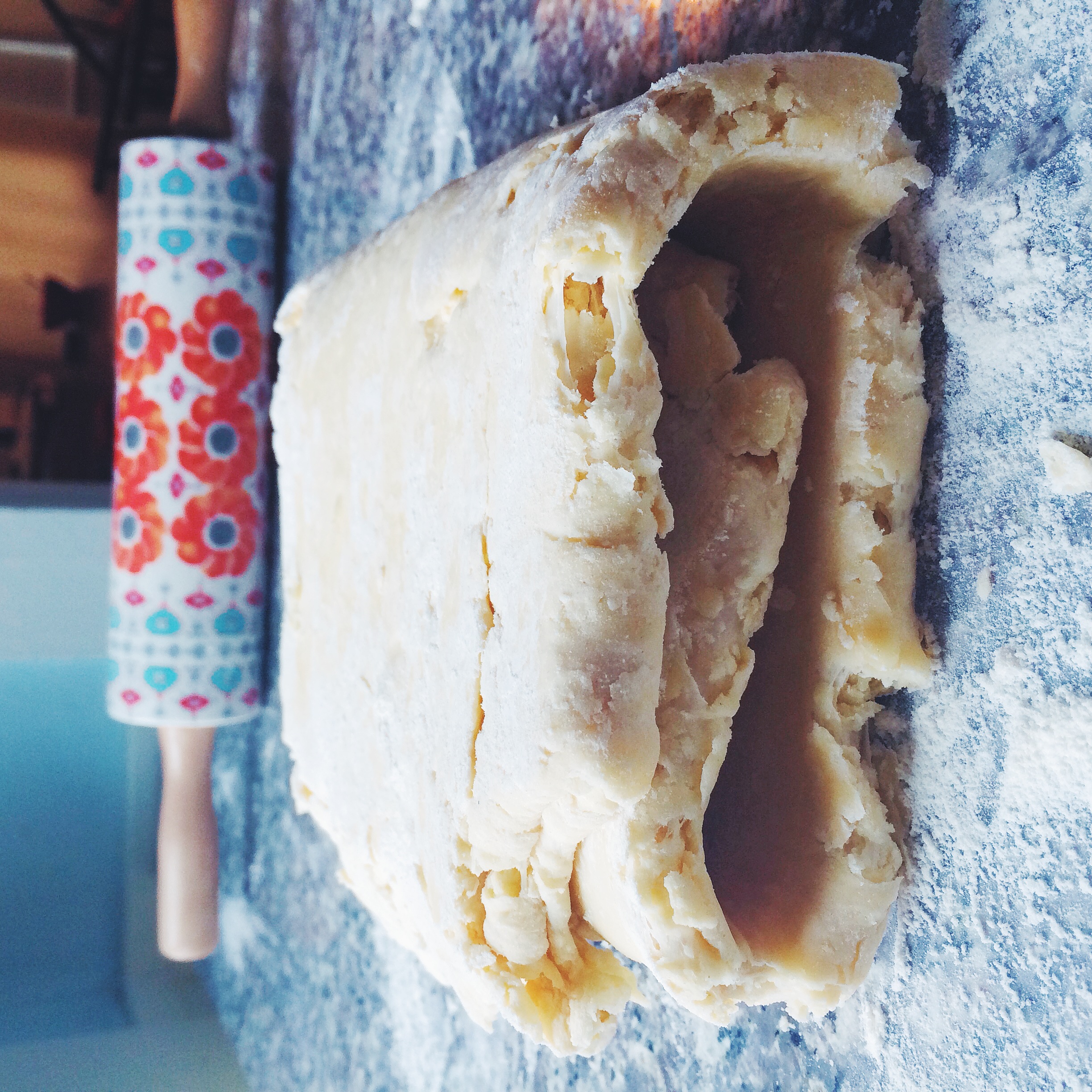 "Quick" Puff Pastry
While a classic puff pastry can take up to 3 days to bring to completion, this quick version will be ready to bake the same day.
1 lb butter, cold
1 lb AP flour
2 t salt
1-1.5 c cold water
Cut butter into quarter sized pieces then put back in refrigerator until ready to use.
In a medium sized bowl, whisk together flour and salt.
Add butter to flour mixture and gently toss to lightly coat butter pieces with flour.
Empty the ingredients onto a work space in an little pile.
Using a pastry scraper, cut butter into flour until you achieve a coarse crumble. (image a)
If there are any large pieces of butter left, flatten them with your thumb and forefinger, and then continue to cut with the pastry scraper. (image b)
Make a small well in the center of the flour mixture and slowly drizzle in 1 c of ice cold water. Mix with the pastry scraper to bind the dough loosely. If dough is too dry, add more water by the tablespoon, taking great care not to over-mix or over-wet. The end result of this step is still quite crumbly. (image c)
Gently shape dough into a long rectangle, and prepare for your first roll. (image d)
After the dough just barely comes together (still crumbly), with the aid of the bench scraper, make a trifold with the dough, folding 1/3 from one end towards the center, and then another 1/3 from the other end towards the center. (image e)
Wrap and refrigerate 30 min.
STEP A: Remove dough from refrigerator and using a rolling pin roll into a 1" thick rectangle. Be sure to only roll forward and back in a straight line (don't spread the dough like a pie crust). (image A)
STEP B: Again using the bench scraper make a trifold with the dough. Turn the trifold of dough 90º, roll it out again, then trifold again. (image B)
Wrap and refrigerate 30 min.
Repeat steps (A) & (B)
Wrap and refrigerate until ready to use. You can make up to 3 days in advance.
Blueberry Mascarpone Turnovers
makes 18
1 recipe of Quick Puff Pastry
1/2 c of blueberry jam (try TRF Blueberry Cardamom coming this summer!)
1 c mascarpone cheese
egg wash (1 egg whisked w/ 2 T water)
2 T Demerara Sugar (or any coarse sugar)
Preheat oven to 400º
Roll out the dough to 1/4" thick. To make this easier, you can first the dough in half, then into quarters (4 pieces).
Using a ruler to measure, cut into 4" squares.
Slightly offset from center, toward one corner of the square, place 2 T of mascarpone cheese rolled into a log, and cover with 1 T of blueberry jam.
On each square, brush egg wash on the two sides emerging from your chosen corner.
Fold the opposite corner toward your chosen corner to meet.
Using a thumb press along the edges to seal the pastry.
With the tip of a sharp knife, cut two vents into the top of each triangle.
Place triangles on a parchment lined baking sheet.
Lightly brush egg wash over tops of triangles, and then sprinkle with coarse raw sugar.
Put baking sheet in over, and immediately turn oven down to 350º.
Bake 22-25 min, rotating pan half way through baking time.
Remove from oven, let stand on baking sheet for 5 min, then transfer to a wire rack.